5th Annual Ohlone Big Time
October 7, 2016

-

October 9, 2016
October 7-9
5th Annual Ohlone Big Time, Rob Hill Campground, San Francisco Presidio.
Annual Ohlone Big Time at San Francisco's Presidio. Traditional dancing, food, vendor, and camping. Hosted by the Costanoan Rumsen Carmel Tribe. For more information visit http://costanoanrumsen.org/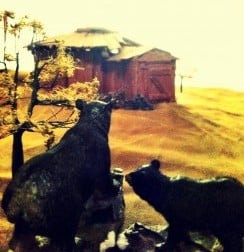 Are you planning a California Indian event that should be on our calendar?
Listings are free. Items for the next issue may be submitted to:News from Native California,
P.O. Box 9145, Berkeley, CA 94709
Email: events@newsfromnativecalifornia.com
Phone: (510) 549-1208
Fax (510) 549-1889
Or use our online for to submit an event: