9th Annual Honoring Traditions Powwow
August 26, 2016

-

August 28, 2016
Event Navigation
August 26–28
9th Annual Honoring Traditions Powwow, Pala. The Pala Band of Mission Indians extends an invitation to you and your family to join us for their annual "Honoring Traditions" Powwow. It is a chance for you to meet and make new friends that will last a lifetime. You will experience some of the culture and traditions of America's First Nations peoples.
Open to the public. For more information, call (760) 891-3551 or email smcmichael@palatribe.com.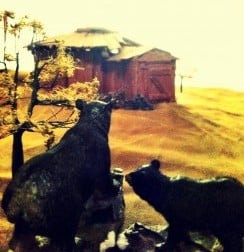 Are you planning a California Indian event that should be on our calendar?
Listings are free. Items for the next issue may be submitted to:News from Native California,
P.O. Box 9145, Berkeley, CA 94709
Email: events@newsfromnativecalifornia.com
Phone: (510) 549-1208
Fax (510) 549-1889
Or use our online for to submit an event: